Medical Examiner: Milwaukee 4-year-old died of probable opioid overdose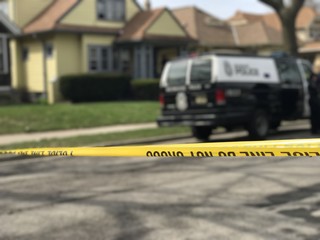 MILWAUKEE -- The death of a four-year-old boy is now being investigated as a drug overdose, and two people have been arrested.
The Milwaukee County Medical Examiner's Office is awaiting toxicology results, but believes Tyranne Beckless died from an overdose on prescription pain pills or heroin.
Milwaukee police are not yet revealing the identities of the two people arrested, because it's still an active investigation.
According to a neighbor, Beckless was found lifeless at home around 3:30 p.m. on Saturday, April 15. He lived there with his parents, sister, and brother. Paramedics rushed to the home on 26th Street between Melvina and Capitol Drive, but could not save him.
According to the Medical Examiner, Beckless would be the seventh child under the age of five to die of an opioid overdose in Milwaukee County, in the past 19 months.
Children's Hospital of Wisconsin Emergency Room Doctor Nicholas Kuehnel says they respond to far too many child overdoses.
"We see a lot of difficult situations, day in and day out," he said. "But that's definitely one, especially in those situations when a death is likely preventable, that makes it a little bit more difficult. A little bit harder to see."
Kuehnel reminded everyone to keep any medications out of the reach of children, preferably in a locked cabinet. Also, properly dispose of medicine, do not just dump it in a garbage. And, be aware that it's not just illegally-obtained pills or heroin that come into question.
"Often times, it is the legally prescribed medications that were given to a family member or relative that are found or given accidentally to a child," he said. "So make sure you're not medicating them with someone else's medications, or sharing medication in any way. "
The Medical Examiner's Office is on pace to log a new record this year, of more than 400 drug deaths.

Be sure and watch TODAY'S TMJ4 on Roku! We are the only station in Milwaukee to provide the latest news, weather and sports on the device. Search for us on Roku today!